About Therapists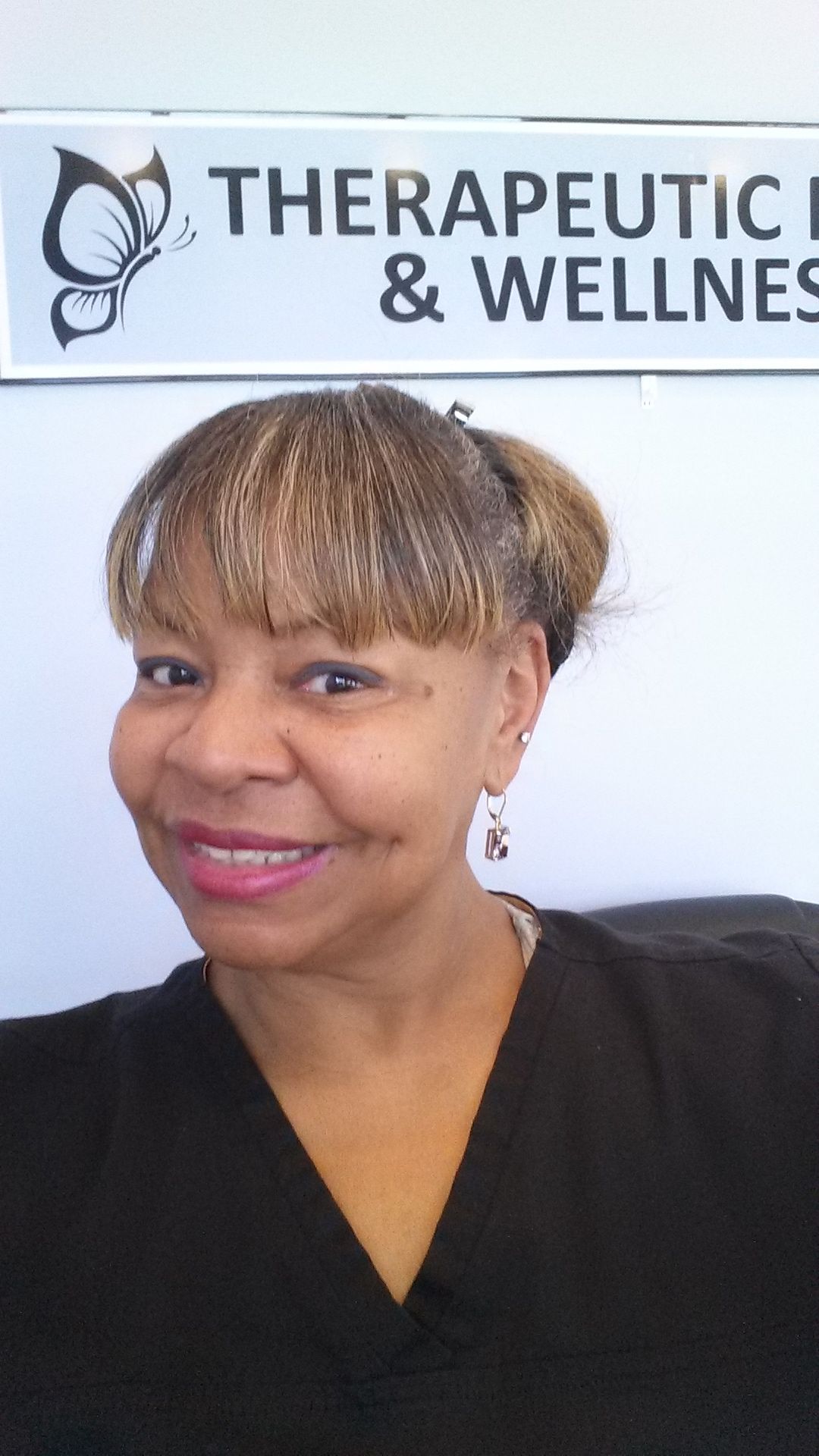 Greetings!
My name is Veleanar Horton, Owner and Licensed Massage Therapist of Therapeutic Massage & Wellness Spa, LLC as of January 2020. I am a 2013 graduate of Atlanta School of Massage Therapy and Aesthetics with a current Georgia License of MT009334. My passion for Massage Therapy came as an epiphany . With a background in Foreign Exchange and Financial Services , my purpose and passion changed to help those in the area of overall wellbeing,"Helping You to Feel Better". My purpose and mission is to facilitate the healing of soft tissue injuries or, to help relieve chronic pain, to help with relaxation with a compassionate touch for therapeutic benefits, and to continue with education to better serve my clients. I have Certification in a variety of modalities such as Reflexology, Myofascial Release, Deep Tissue ,Orthopedic Massage and others. I am a member of the American Massage Therapy Association (AMTA) , which is the largest non-profit, professional association serving Massage Therapists and Massage Schools.
I look forward to serving and meeting you!
God Bless !
Greetings,
My name is Kevin Belcher and I was drawn to become a Massage Therapist for the purpose to facilitate healing
through touch. Graduated from the Atlanta School of Massage Therapy and has been practicing since January of 2011.
I specialize in Therapeutic Deep Tissue and Trigger Point Massage. I like to customize each treatment to create an individualized experience.
I have been a self-employed Massage Therapist providing in home therapy sessions and on-site chair massages. I have been employed with Facelogic in Roswell and at Massage Envy in Alpharetta.
Again, my name is Kevin and I enjoy wood carving, gardening, and spending time with my wife and son.